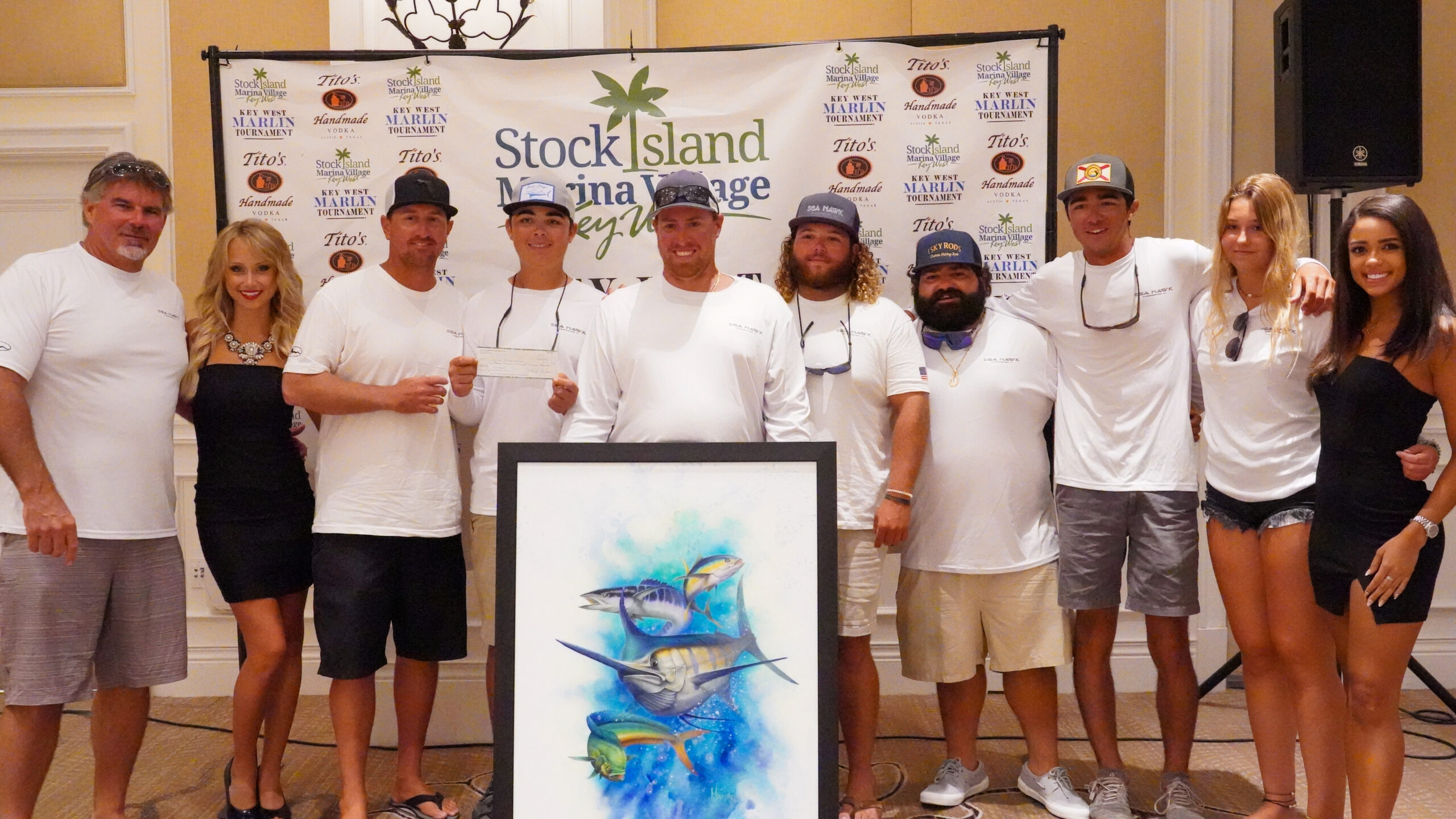 08 Aug

Florida Team Wins Key West Marlin Tournament After 15-Year-Old Scores Release

When the Stock Island Marina Village Key West Marlin Tournament ended Saturday off the Florida Keys, a 15-year-old angler's marlin release put his team at the top of the leaderboard despite two other teams scoring marlin releases as well.

Jake Caruso of Odessa, Florida, released the estimated 200-pounder Thursday, the tournament's first fishing day, earning 400 points and ultimately the victory for Team Sea Hawk. Sea Hawk was captained by Patrick Young of Indian Rocks Beach, Florida.

"We got the fish five minutes before lines out on the first day," said Young, who reported that Caruso fought the fish for about 15 minutes.

"That was his first blue marlin, but not his first billfish. He's caught sailfish and white marlin," Young said.

Other Sea Hawk team members were Rico Caruso, Rico and Jake's father Rick Caruso, mate Nick Caruso — all of Odessa — and mate Gene Maxwell of St. Petersburg, Florida.

Young said the team decided to fish the tournament just days before it began and hooked the winning marlin on the southern side of the Gulf Stream about 50 miles off Key West.

While the second- and third-place teams also scored 400 points each, placement in the standings was determined by the time of the marlin releases.

Blue Heron, skippered by Shannon Fountain of Key West, finished in second with a blue marlin released Friday by Sheila Reynolds Knowles of Pensacola Beach, Florida. Knowles was named the tournament's top female angler.

In third place was Toddy Time with a white marlin released Saturday by Chad Jackson of Fort Myers, Florida. Kermit Haines of Bonita Springs, Florida, captained Toddy Time.

The tournament attracted some 220 participants fishing on 38 boats, according to organizers. It coincided with Key West's Hemingway Days festival, an annual salute to author and angler Ernest Hemingway, who lived in Key West during the 1930s.